Attorney Christopher Benson – Estate Planning
You have questions. We have the answers.
What Do I Need To Do To Take Control Of My Property During My Life?
What Is The Best Way To Protect My Real Estate Investments?
How Can I leave the most to my children and loved ones without losing control of my property?
How Can I Protect My Children and Loved Ones from potentially losing their inheritance?
At some point, every person will need to use their estate planning documents. Express Estate Planning has very little to do with wealth. If you own real estate or you are purchasing real estate, then you need our Express Estate Planning Package. Proper Estate Planning allows you have control of what happens in order to protect you and your family.
Estate Planning is about providing you Peace of Mind knowing that you have taken care of the legal documents necessary to control the events that occur in everyone's lifetime.
It is simple to get started. We are here to accomplish your goals and give you Peace of Mind starting today.
In the past 24 years:
We have helped over 900 clients with their estate planning to prepare Revocable Living Trusts, Powers of Attorney, Medical Directives, Minor Guardianship designations and Wills. This experience allows us to help you quickly and efficiently to prepare the legal documents you need to take control of your life.
We have helped over 210 people who have lost a family member to handle their probate and take care of the details required in their time of need.
---
Christopher A. Benson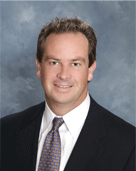 Education:
University of Puget Sound School of Law – Tacoma, Washington
Juris Doctorate,1991
Arizona State University – Tempe, Arizona

B.S. 1987
See What Our Clients Have to Say
Professional Associations and Memberships:
• Admitted to Practice Law in Arizona, Oregon & Washington
• Admitted to United States District Court
• American Bar Association
Lectures and Presentations:
• Fidelity National Title: "Short Sales and Loan Modifications" May 8, 2009
• John L. Scott Real Estate Brokerage: "Short Sales and Loan Modifications" May 28, 2009
• Coldwell Banker Hawkins Poe: "Real Estate Security Documents and Foreclosure" September 30, 2002
• Tacoma Land Company: "Pitfalls in Raw Land Sales" September, 1998
• Re/Max Realty West Annual Meeting April, 1998
• "Real Estate Agency" South Sound Escrow Association:
– "Limited Liability Companies in Washington" January, 1997
– "Limited Liability Companies in Washington" May, 1999
• Thomas Jefferson High School, Federal Way
– "Personal Injury Law" May, 1999
– "Personal Injury Law" October, 1996
– "Personal Injury Law" October, 1995
Teaching Positions:
Mykut Real Estate School- Instructor May, 1992-Present: Instruct Real Estate Law I & II Continuing Education Certification Classes for Real Estate Licensees, Brokers, and Appraisers.
Charitable Organizations:
Habitat for Humanity:
Board of Directors Habitat for Humanity (Past Vice President)
---
Law Offices of Christopher A. Benson, PLLC
60 E. Rio Salado Parkway, Suite 900 – Tempe, AZ 85281
(602) 892-4682 | Map | Reviews
Chris is married with 3 children.
Chris was born in Texas, lived in Oklahoma and grew up in New Mexico. After graduating high school, Chris moved to Arizona and attended Arizona State University where he earned his bachelors degree. Chris then moved to Washington in 1988 to attend law school at the University of Puget Sound. Chris has doctorate degrees from both Puget Sound University and Seattle University.
Chris has a diverse background in working with a wide variety of people.
Chris served on the Board of Directors for Habitat for Humanity for 10 years and served as Vice President of the organization during part of that time.
He enjoyed coaching the kids in baseball and basketball for 10 years while they were growing up.
Chris founded his own law firm in 1996. We are proud to have a caring and dedicated staff at our law firm. Give us a call and get to know more. Our website is filled with lots of useful information regarding estate planning and common questions.
If you have questions, please do not hesitate to contact us via phone or email.
Christopher A. Benson has more than 24 years of experience serving the needs of his clients.
Our office looks forward to the opportunity to serve your needs as well.
---
Law Offices of Christopher A. Benson, PLLC
60 E. Rio Salado Parkway, Suite 900 – Tempe, AZ 85281